Business
Bank reserves cut next in line, economists say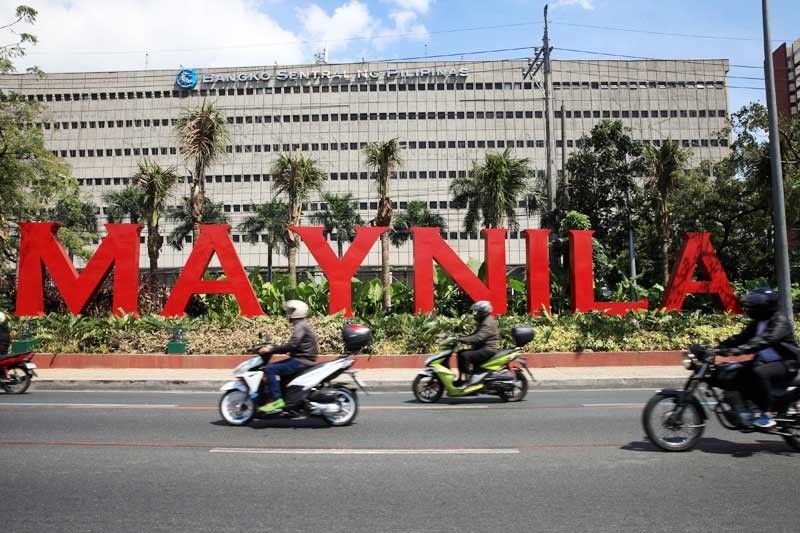 MANILA, Philippines — Economists expect the Bangko Sentral ng Pilipinas (BSP) to follow suit with a reduction in banks' reserve requirement ratio (RRR) this week to free up more funds to boost the country's slowing economy.
ING Bank Manila senior economist Nicholas Mapa said the BSP's Monetary Board is likely to resume the reduction of the RRR – the level of deposits banks are required to keep with the central bank – as the 25-basis-point rate cut last Thursday would do little to boost economic growth.
"The BSP moved to slash policy rates to give the economy a shot in the arm now that inflation is within target and projected to remain so even until 2020. However, given that the financial system has a mere P290 billion parked at BSP overnight facilities, the reverse repurchase rate reduction of 25 basis points would do little by way of funneling additional funds to productive ventures," he said.
Mapa likened the rate cut to a "pacemaker" and now that the BSP has primed the pace of liquidity flow for growth, it would be wise to complement its recent move by way of a liquidity transfusion to help alleviate still tight liquidity conditions.
"The 2019 version appears to have the central bank reintroducing RRR as moving in line at least with the policy stance and we feel this leaves the door wide open for a RRR reduction in the near term, with this Thursday a real possibility," he added.
For every one percentage point reduction in RRR, about P90 billion in additional funds would be pumped into the financial system to support economic growth.
"Doing so would complement and truly complete the easing of the RRR cut and help the economy return to its six percent growth while inflation remains roughly at three percent," Mapa said.
Michael Ricafort, economist at Rizal Commercial Banking Corp. (RCBC), said a cut on large banks' RRR from the current level of 18 percent is possible on May 16 as part of the late BSP governor Nestor Espenilla Jr.'s commitment to bring down this level to below 10 percent by 2023.
Ricafort said the timing is ripe for an RRR reduction as the gross domestic product (GDP) growth eased to its slowest level in four years to 5.6 percent in the first quarter and inflation has slowed for six straight months to a 16-month low of three percent in April.
He added liquidity growth is also at its slowest level in nearly 11 years while credit growth is at its slowest in more than eight years.
The BSP slashed the RRR by two percentage points last year, freeing up about P190 billion in fresh funds. Injecting more liquidity through a reduction in RRR could lead to lower interest rates, higher stock market prices, higher lending by banks as well as greater economic activities and higher GDP growth.
Last Thursday, the BSP slashed benchmark rates by 25 basis points on the back of easing inflation as well as the lower-than-expected economic expansion in the first quarter.
This reversed the tightening cycle last year wherein the Monetary Board lifted interest rates by a cumulative 175 basis points in five straight rate-setting meetings from May to November to prevent inflation from spiraling out of control.
Inflation averaged 5.2 percent last year from 2.7 percent in 2017 and exceeded the BSP's two to four percent target range due to elevated oil and food prices as well as the weak peso.