Business
Ayala Land marks banner year in 2018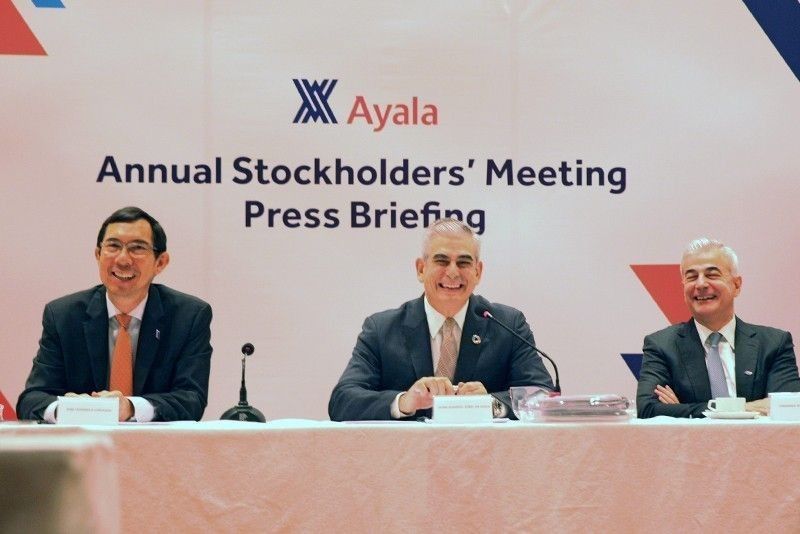 MANILA, Philippines — Property giant Ayala Land Inc. (ALI) is preparing to spend another record high capital expenditures this year as it completed a banner year in 2018.
ALI president and CEO Bernard Vincent Dy said the company has earmarked P130 billion in capex this year, the bulk of which will be used for residential and leasing projects.
ALI spent a record P110.1 billion in capex in 2018, majority of which was used on residential and commercial projects, as well as land acquisition.
In 2018, ALI saw its net income rise by 16 percent to P29.2 billion behind the company's strong revenues.
ALI said consolidated revenues rose 17 percent to P166.2 billion, driven by sustained demand for residential products and the healthy performance of its leasing businesses.
Property development revenues grew 18 percent year-on-year to P113.4 billion due to strong sales across its residential, office for sale and commercial lot segments.
Leasing revenues, meanwhile, reached P34.9 billion, a 17 percent year-on-year improvement, on the back of robust local consumption, increasing demand in BPO offices, and a thriving tourism sector.
"It was another banner year for us. All the businesses were doing very well. 2019 we're hopeful the economy will continue to be supportive," Dy said.
"As we celebrated our 30th year in 2018, we remained focused on developing more sustainable communities that enrich the lives of Filipinos. We introduced two new estates to bring our total to 26, registered the highest level of residential sales in our history, and stayed on track to open more commercial developments. These led to strong financial results and positioned our company for continued growth in the coming years," Dy added.
Last year, the company added two new developments to its roster of sustainable mixed-use estates – the 35-hectare Park Links located along the C5 corridor in joint venture with Eton Properties, and the 526-hectare Habini Bay estate in Laguindingan, Misamis Oriental, which is a joint development project with parent company Ayala Corp.
ALI also launched P139.4 billion worth of residential and office for sale projects in 2018, with reservation sales reaching P141.9 billion.
The reservation sales were driven by strong demand from local and overseas Filipinos which accounted for 82 percent of total sales.
Revenues from the sale of residential lots and units reached P94.6 billion in 2018, while revenues from the sale of office spaces and sale of commercial and industrial lots amounted to P11 billion and P7.7 billion, respectively.