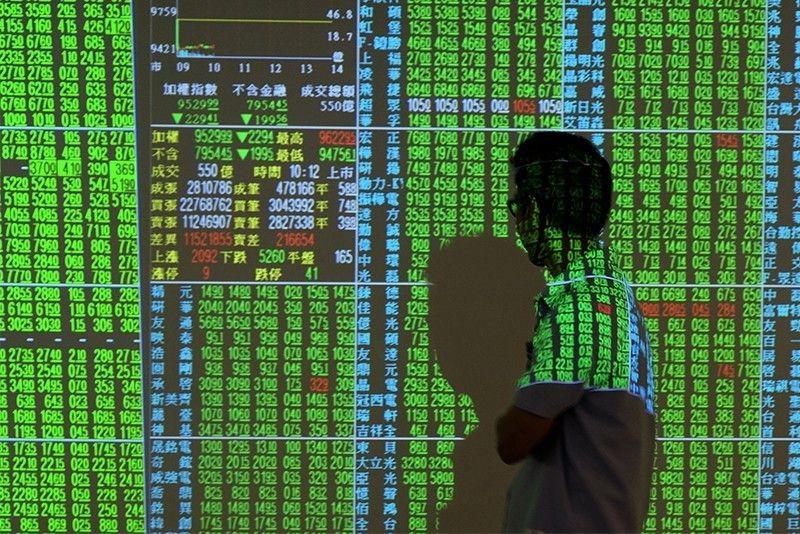 Asia recovery, bargain picking lift share prices
MANILA, Philippines — Share prices rebounded yesterday, rising by 38.48 points to close at 7,826.46 following the recovery of most Asian stocks, analysts said.
Traders said bargain hunters took the opportunity to look for some good buys following Monday's decline.
Value turnover reached P7.14 billion.
Among the different gauges, mining stocks were the top gainers.
Traders said the stock market took the cue from Asian markets, which were mostly up as investors were optimistic about China's growth and the ongoing US-China trade talks.
P2PTrade Online gave this comment: "The index managed to recover as it closed 38.48 points in the green after falling three days straight, to close at 7,826.46."
But it said, it is best to scrutinize the P366 million in net foreign inflows, because if the P767M in foreign buying of Ayala Land Inc. would be removed, the result was a net outflow of P400 million.
Telecoms giant PLDT was up by three percent while JG Summit, after reporting that it braved a perfect storm in 2018, rose by 2.6 percent.
Meanwhile, ALI, ICTSI and PLDT posted the highest net foreign buying prints of P185 million, P149 million and P61 million, respectively.
On the last day of the trading week today, traders expect muted activities because of the Lenten break.