Business
Alcoholism costs government P200 billion yearly – study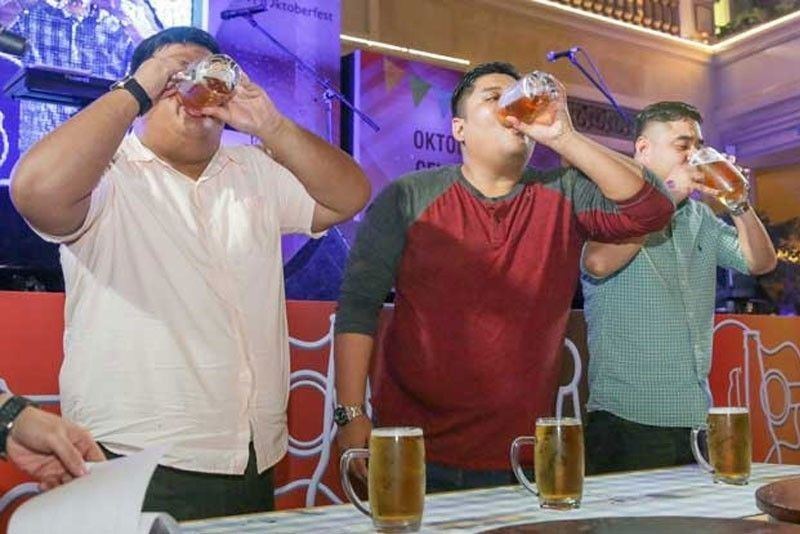 MANILA, Philippines — Alcohol abuse is costing Filipino taxpayers about P200 billion yearly, according to a study by the House of Representatives ways and means committee and the Department of Finance (DOF).
The government spends the bulk of that amount in treating and caring for millions of Filipinos with liquor drinking-related ailments. Part of it is "law enforcement cost" and funeral and burial expenses for those dying of too much booze.
There are at least 39 diseases associated with alcohol consumption. These include psychotic disorder, degeneration of the nervous system, fatty liver, hepatitis, cirrhosis of the liver, hepatic failure, gastritis, pancreatitis, and behavioral disorders.
Upon the recommendation of its ways and means committee chaired by Albay Rep. Joey Salceda and the DOF, the House has approved a bill increasing taxes on beer and other intoxicating drinks starting next year.
The study shows that out of every 100,000 Filipinos with alcohol addiction, 4,431 would die due to liver cirrhosis in 2020, 2,714 from mouth, colorectal and breast cancers, 16,418 from hypertensive diseases, and 8,526 from tuberculosis.
It predicts that fewer Filipinos would die from booze with higher alcohol taxes.
However, the 43-page document does not give any reason why the government, Congress in particular, waited for seven years before planning to adjust liquor levies. The last increase was in 2012.
For tobacco, taxes were increased under the controversial Tax Reform for Acceleration and Inclusion Law, which took effect in January last year, and again under a new statute President Duterte signed two weeks ago.
Liquor and tobacco are what the House and the DOF label as "sin" products.
Of total collections from these products, tobacco accounted for 70 percent in 2015. With higher liquor levies proposed by the DOF, tobacco's share of revenues would go down to 58 percent.
The DOF-recommended rates are significantly higher than those approved by the House last Tuesday. For instance, in the case of beer, the DOF is proposing P40 per liter (about three bottles), while congressmen approved only P28, or a difference of P12.
DOF Undersecretary Karl Kendrick Chua, the administration's poster boy for tax reform, is hoping he could convince senators to go for much higher rates.
The House-DOF study also shows that liquor prices in the country are among the lowest in Southeast Asia.
For instance, in the case of beer, Vietnam has the cheapest, followed by Cambodia and the Philippines, with Indonesia and Malaysia having the most expensive product.
The study notes that since the last adjustment in 2012, consumption of alcohol products had been on the rise.
"Increasing alcohol volume levels indicate that there is room for further excise tax increases," the document states.
Higher levies have not hurt the pockets of liquor makers because they pass on the entire amount of taxes to consumers.
The revenues of manufacturers between 2012 and 2017 were all in the tens of billions, with dominant player San Miguel Brewery reporting P63.8 billion in 2012, soaring to P101.8 billion in 2017.