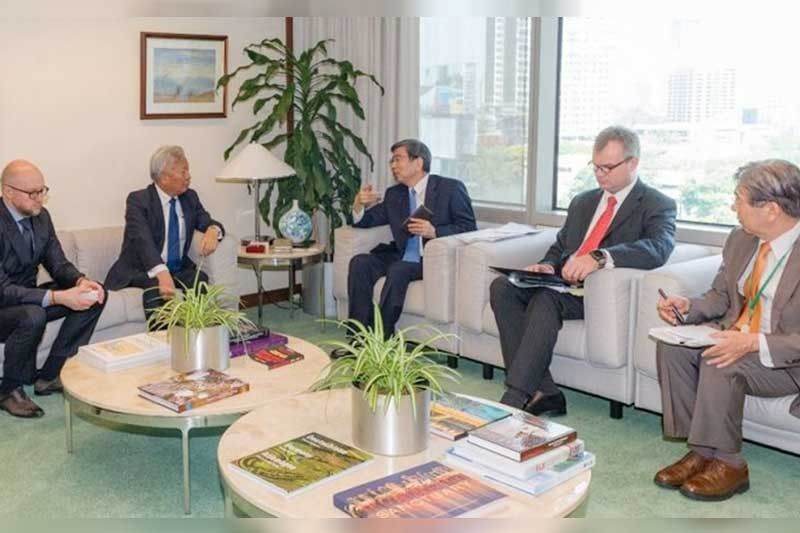 ADB, AIIB ink cofinancing framework agreement
MANILA, Philippines — The heads of the Asian Development Bank (ADB) and the Asian Infrastructure Investment Bank (AIIB) have signed a framework agreement that will guide their cofinancing operations to guide more cofinancing operations in the future.
ADB announced that its president Takehiko Nakao and AIIB president Jin Liqun signed on March 21 the Cofinancing Framework Agreement For Sovereign Operations that will guide overall cofinancing arrangements between the two institutions in the future.
It also provides for the conduct of regular meetings to discuss cofinancing matters.
So far, ADB and AIIB have cofinanced five projects covering four sovereign loans in Bangladesh, Georgia, India, and Pakistan, and one collaborative transaction in Myanmar through ADB's Private Sector Operations Department.
ADB and AIIB signed the memorandum of understanding for strengthening cooperation in May 2016, during which ADB shared with AIIB its experiences and practices regarding environmental and social safeguards, procurement, treasury operations, institutional issues, and governance.
AIIB's delegation also had close discussions with ADB vice presidents and senior staff from ADB's office of co-financing operations; strategy, policy, and review department and regional departments.
ADB had expressed intention to strengthen co-financing activities with other multilateral development banks and other development partners to respond to the infrastructure needs of its developing member countries in the Asia Pacific region.
In December 2018, it signed with the World Bank a procurement arrangement that seeks to improve the efficiency of procurement activities for co-financed projects.
In February, the bank also signed an agreement with the Agence Française de Développement (AFD) for increasing their cofinancing commitment to allow them to scale up their joint development efforts in Asia Pacific region.
ADB and AFD agreed to increase their cofinancing commitment from $3 billion in the past three years to $5 billion in the next three years.